The idea of choosing a necklace for your dress revolves around compatibility. The necklace should complement the dress and not be contrasting to it. You may have dresses with collared, crew, crossover, halter strap, off shoulder, sweetheart, V-shaped, and other necklines. It is difficult to choose a complementary necklace to pair with when there is such a variety of necklines. You need to have different
necklaces
to pair with different necklines. The end of the neckline of your dress determines the length of the suitable necklace. You should also keep a tab on the shape and size of the pendant. Here is a guide about which necklace goes well with which neckline.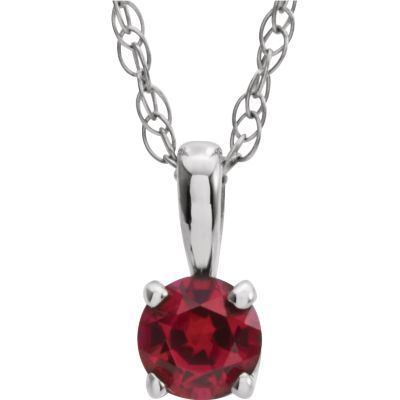 V-Neck Dresses
Dresses with V-shaped necklines draw attention to the cleavage. The necklace should adorn it and not shy away from it. The pendant needs to be angular, matching the V shape. Diamond necklaces can be a good idea. The wider the neckline, the bigger the pendant you need to consider. The necklace needs to go down along with a plunging neckline.

Off-Shoulder Dresses
For off-shoulder necklines, choker necklaces may be a good idea. It helps to draw attention to the neck. The pendant needs to be a short one so as to accentuate your neck. If you don't want to accentuate the neck, you can go for a princess diamond necklace.
Halter Strap Dresses
Some halter strap tops do have the same effect as a V-neck, albeit attenuated. You can choose shorter and narrower
pendants
compared to that with a V-neck dress. Again, you can go for a choker necklace if you want to accentuate your neck rather than other areas.

Square Neckline Dresses
For such dresses, square-shaped pendants are a good choice. However, angular necklaces may not be a good idea to match with a square neckline, since it may draw attention to your jawline.
Sweetheart Neckline Dresses
Sweetheart necklines accentuate the neck, cleavage, and shoulders. Necklaces with wide pendants can balance the open areas around your neckline. To balance the sharp angles of such necklines, you can go for pendants with soft angles and curves instead of hard angles. Diamond necklaces go very well with such necklines.
Turtleneck Dresses
Turtleneck dresses draw attention away from the neck. You can choose large pendants to make a statement. Necklaces for such necklines need to be medium or long, but not too long.
Collared Neckline Dresses
Collared necklines don't offer much space for necklaces to complement them. For those with a longer neck, chokers are a good option. For others, a pendant sitting just above the last open button can be a good idea.
Asymmetrical Neckline Dresses
You have to deal like with like. So, go for a necklace that has its own asymmetric outline. Pendant of any size goes well with such dresses, but it needs to be proportionate to the neckline. Not want to take a risk? go for a choker. Matching necklaces with necklines is definitely painstaking. The rule of thumb is either to complement the neckline or to use pendants as a statement of its own. For necklines that offer space, complementing them with necklaces makes aesthetic sense. If space is scarce, go for statement pendants. Otherwise, a choker may save you the hassles of selecting a necklace. If you want any of these necklaces, go for
Van Scoy Diamonds
wide range of necklaces, necklines, pendants, and chokers.