[caption id="" align="aligncenter" width="448"]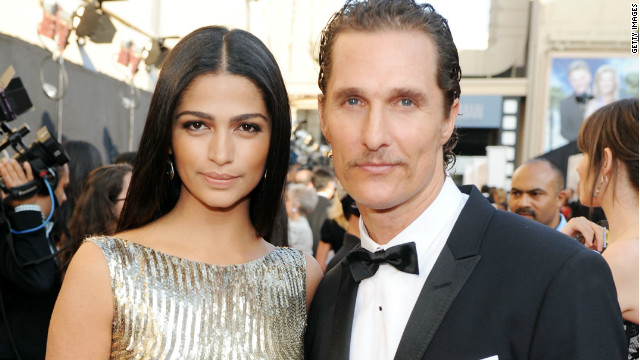 Congratulations, Camila Alves and Matthew McConaughey![/caption]
Celebrity Engagement

Announcements by

Van Scoy Diamonds
Matthew McConaughey and John Legend
John Legend and Girlfriend *now fiance*, Chrissy Teigan
Let's Hear It For The Boys!
The 2011 Winter Holiday brought two happily welcomed celebrity engagement announcements to email in-boxes all over the Nation, as we all returned to our daily usual for the week.  There are two gentlemen we'd like to mention, and tip our hats to in congratulations for their successful holiday proposals.
Actress/Model Chrissy Teigen said 'Yes' to talented Musician and Artist boyfriend, John Legend when he proposed to Chrissy while the two were on a Winter vacation in the Maldives. No more details have surfaced yet, but check out John Legend's performance at the Palms Casino Pearl Concert Theater on New Year's Eve. Perhaps more will be revealed as the Grammy Winner rings in the new year with his fiance!
Camila Alves also accepted the proposal she received on Christmas, from our favorite shirt-boycotting, All-American Actor and most importantly, dedicated Family Man, Matthew McConaughey.
On December 25th,

Matthew McConaughey

Posted this Photograph on his WhoSay Profile, with The Words..
"just asked camila to marry me, merry Christmas"
[caption id="" align="aligncenter" width="448"]
Camila Alves and Matthew McConaughey[/caption]
Matthew McConaughey on WhoSay
[caption id="" align="aligncenter" width="300"]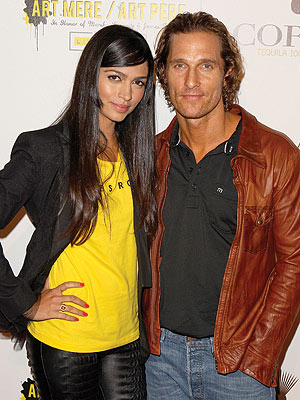 Camila Alves and Matthew McConaughey[/caption]
McConaughey is now officially engaged to long-time girlfriend and Mother of his two children, Brazilian model Camila Alves. The couple has been romantically involved since 2006, and have two adorable and healthy children together. The oldest, Levi, who is 3, followed by Vida, who will be 2 in just a few weeks.
The playful pair, who attribute the happiness in their relationship to the ability to laugh at themselves and each other, had received a bit of heat from the media for not having made plans to walk down the aisle sooner.
However, this looks to me like the picture of a truly genuine love, built to last a lifetime.  Congratulations to the gorgeous Camilia and her soon to be Husband, Matthew McConaughey. Already proud parents with a beautiful family, the sky is the limit for this fun and spunky duo!
An excerpt from People.com
'The bachelor-turned-family man told PEOPLE in March 2011 that he was learning Portuguese, Alves's native language that she grew up speaking in Brazil.'

'And perhaps his favorite word in Portuguese sheds some light on the romance between him and his now-fiancé. "Beijos," is his favorite expression, he said, which translates to "kisses" in English.'
One last photograph of the newly engaged John Legend and Chrissy Teigen.
john legend and chrissy teigen
We couldn't resist. They're so cute together!
Van Scoy Diamonds would like to wish you and yours the
Happiest of New Years in 2012!
May Your Year be Full of Love, Luck and Happiness!!!
P.S. There's STILL TIME to enter our Preferred Customer Van Scoy Diamonds Signature Ring Sweepstakes!