Father's Day is Sunday, June 19
th
.  Have you thought about what you're going to give your dad this year?  Does he really need another tie or executive pen set?  Probably not.  It's easier to shop for Mom, because jewelry and flowers usually make her day.  Why not consider a similar strategy with your Father's Day gift? 
The gift of jewelry
is one that will last a lifetime, in addition to showing your dad, or the father of your own children, just how much he means to you and your family. [caption id="" align="aligncenter" width="300"]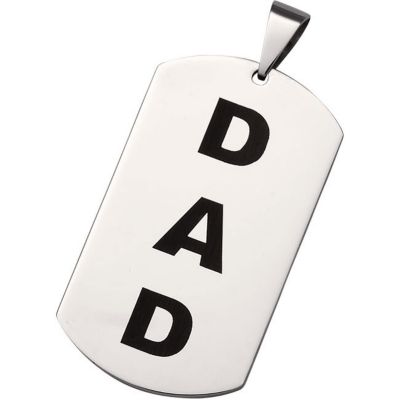 Father's Day Gifts[/caption] Here are some great Father's Day gift ideas that will leave Dad feeling really special and loved this year.
Men's Rings
Men's rings are an often overlooked, yet truly impressive gift.  This is an especially appropriate Father's Day gift from Mom to Dad, perhaps inscribed with a special message or the children's names and birth dates.  A personalized ring will serve as a daily reminder, each time he sees it on his hand, of the beautiful family that adores him.
Men's Bracelets & Watches
Watches to men are like diamonds are to women – he can never really have too many.  Even if Dad is devoted to his "everyday" watch, this is a great opportunity to dress up his jewelry wardrobe with a special occasion watch of finer quality.  A stylish masculine bracelet is great addition to Dad's jewelry collection, as well.
Earrings for Men
A lot of modern dads wear one or more earrings.  And men love diamonds just as much as women.  Well, almost as much.  The point is everyone loves diamonds, and Dad deserves to have these precious stones in his collection.  A simple pair of diamond stud earrings is a great, affordable Father's Day gift, and one that will surely bring a smile to his face.
Personalize your Father's Day Gift
Every gift means more when it's personalized.  Customizations shows that you've put sincere thought into your Father's day gift.  The easiest and most practical way to personalize men's jewelry is to have it engraved.  Engraving is perfect for men's rings, watches, and certain styles of bracelets.  You can have a sentimental message or a special saying that you share engraved in the piece, which will serve as a reminder of the special bond between father and child.  A personalized Father's Day gift from you is one he will treasure forever.