Pendants are the latest upgrade to necklaces. You can even have invisible chains designed so that you have the pendants doing most part of the talking. You can sport this versatile piece of jewelry for a casual parties, office wear or to colleges. Stylish pendants can pull off your persona, for a daily-look, as well.
These are 5 stylish varieties on pendants every woman must own:
Casual Pendants
Casual pendants can add
charm
or grace to your overall persona. You get these in a multitude of colors, stones, metals or designs. Casual pendants suit any kind of outfits or costume making them ideal for daily-use.

When you sport these pendants to your colleges, work-places or even for casual parties, you are able to pull off your persona in a cool and in a quirky manner. You can look for a vast variety of casual pendants across the net. You get these in an affordable price-range, as well.
Custom Design Pendants
You can add a personalized touch to the
pendants
you plan wearing to school, college or office. This can be done by having them engraved. You can include your own name or have your fiancé's name engraved. Personalized slates or worded pendants convey special meaning to the recipients or loved ones who receive the piece of jewelry as a gift from your end.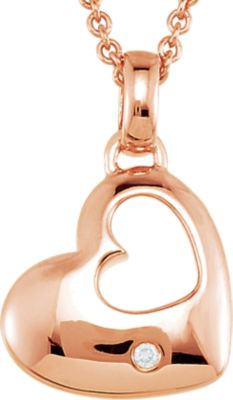 Statement pendants
Statement pendants are a must-have in your jewelry closet. You create style statements with these trendy pendants. These can be availed in quirky designs and styles. You can blend and layer these in sync with the changing fashion trends. Any boring piece of jewelry can be camouflaged with these signature styled pendants. And then you are all set to go.
Classic pendants
You can choose pearl pendants to add to your classic charm and grace. Here pearls help bring out the pretty-looking side of yours'. Pearl pendants accentuate your sleek collar bones. At the same time, you can add a fabulous touch to your neckline too.
Vintage styled pendants
You can pick nature inspired favorites and vintage designer pendants for that posh as well as classy looks. You can rock at the discotheques or pubs. And you can take your grace and charm to an all-new upheaval at birthday parties, wedding reception events and other classic events too. Now, do you have a fair idea on the kind of pendants you simply cannot do without? At
Van Scoy diamonds
, you get a beautiful variety of pendants for an affordable price range. You also get daily wear jewelry like bracelets, earrings, necklaces, rings and wedding bands.