Spring is finally here!  For many of us, that brings a welcome sigh of relief, as we put the winter blahs behind us and look forward to sunny days, garden parties, and our favorite outdoor activities.  It's also the time when we evaluate our spring wardrobes and take note of what needs sprucing up.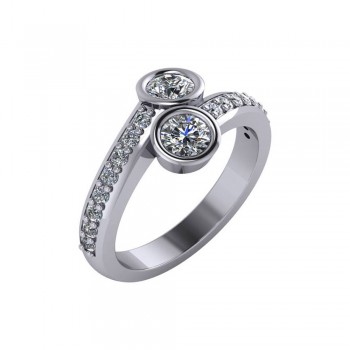 While it's easy to get excited about sundresses and sandals, it's important not to overlook the accessories.  This year's spring jewelry trends add bold character and beautiful bling to everything from beachwear to blue jeans.
Chunky Bracelets
Leading 2016's spring jewelry trends are chunky bracelets.  Like a statement piece for your wrist, a bold, chunky bracelet seems to make an announcement as you walk into a room.  Precious metals are a popular choice in this area, but be sure to consider bold, bright colors, as well.  Combine multiple bangle bracelets to create a custom look, and don't be afraid to mix and match different elements of design, color and texture.
Statement Necklaces
Whether dainty and understated or bold and blingy, every necklace makes a statement, and this gives you the opportunity to really express your style this spring.  Think layers, colors and textures.  As with bangle bracelets, this year's jewelry trends lean toward bold, individual expression.  Mix and match complementary accent pieces to create a completely custom necklace that will give virtually any item in your wardrobe fresh, new life this spring.
Eye-Catching Rings
Through both gesture and jewelry, our hands tell the world much about who we are.  This year put your fingers front and center with bright colors and bold designs.  Oversized rings are marking their territory this year, but if that's not a practical option for you or your style is simply a little more understated, look to colorful gemstone rings this spring.  Naturally, diamond rings are a statement that's always in style.
Everyday Earrings
Earrings are a must, even on those days when you might not be contemplating your other jewelry accessories.  While staples such as diamond stud earrings are a mandatory component of every jewelry box, a collection of bold, fun earrings is a must, as well.  Think bright colors.  Think unique materials and designs.  Earrings are a great way to express your individual style and character, so make sure you're stocked with plenty of choices to suit your mood.
This year's spring jewelry trends are fun and flirty, bold and daring, and the perfect opportunity to express your individuality while livening up virtually any article in your wardrobe.