When it comes to bridal jewelry, the first thing that comes to your mind, is a diamond engagement ring. The ring showcases fulfillment, commitment and eternity. It is a promise a guy makes to her lady-love, that she will be the ultimate woman in his life.
That is the reason why to-be couples select Engagement rings, after analyzing several factors:
Here are top picks on diamond engagement rings:
14K Rose Gold Engagement Ring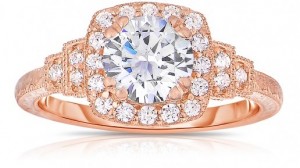 You can go in for a stunning Engagement band that is made from an authentic form of rose gold. The setting is a mesmerizing 14K one. The central stone is an exquisitely designed stone. The side-stones are worth a whopping 0.31 carats. This is an Engagement ring that reveals the true romance between the two of you.
A solitaire ring that makes the real difference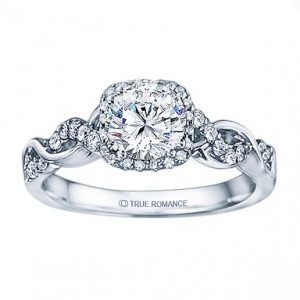 This is a solitaire ring brought to you by a leading jewelry brand namely, the VanScoy Diamonds. The solitaire diamond is a huge 0.40 carat stone, bringing about a great sensation, to your wedding vibes. The central stone is a rounded one, adding to the resplendence. The setting is a minimalist 14K rose gold as the prominence is on the stone.
A stunning 14 K yellow gold ring
This is a stellar piece on bridal jewelry, you will simply fall in love with. The band encircles two layers with studded stones. You have two central stones attached to each of the layers. The glitter and sheen the ring carries, is too good a thing, to be true.
A semi-mount ring that looks truly unique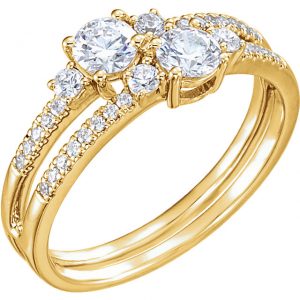 This is a Venetian styled ring, indeed. The semi-mount diamond engagement ring is made from a stunning 18K white gold. You discover that the diamond stones are rounded in shape and the design follows a prong setting. The central stone is a fabulous 1 Carat with a Princess Cut.
These are the trend-setting designs on diamond jewelry.
VanScoy diamonds brings entire range of jewelry like necklaces, pendants, pearls, charms and dangles and bridal jewelry, all under the same roof. To pick your set online, reach out to them via https://www.vanscoydiamonds.com/