There is nothing more special than a piece of fine jewelry created just for you; a one of a kind, truly unique piece, directly symbolizing who you are. In today's technologically driven world, creating a custom design jewelry piece is simple and surprisingly affordable. But there are steps to making your custom design jewelry the quality fine jewelry that you want it to be.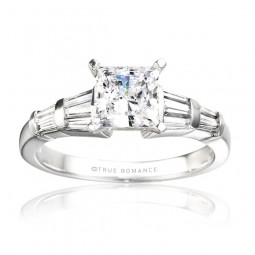 First and foremost, you need to find a jeweler that is capable of creating such a piece and has a trustworthy and reliable reputation. While jewelry stores are a dime a dozen in your local mall, these types of stores typically do not offer custom design. Your best bet is to find a local, possibly family owned and operated jeweler with a passion for the craft. After all, creating custom design jewelry is indeed an art form.
Once you've located the artisan capable of the creation, it's time to sit down with that jeweler and discuss the design you've got in mind. Often people will want to use heirloom jewelry as components for the custom piece. While Grandma's brooch is beautiful, the look is long out of style and the gemstones and precious metals can be used to create a pendant or earrings that you will actually wear. The first thing to do in that case is to present the heirloom piece to the jeweler for an appraisal if you have not already done so.  On rare occasions, older jewelry turns out to be quality costume jewelry and not fine jewelry at all. Make sure that you've got what you think you've got.
To begin creating custom design jewelry from scratch, you will want to determine what stones and metals you would like. The sky is the limit for you. Consider your personality and favorite jewelry when designing your custom design jewelry. If diamonds are your best friend, a custom diamond ring may be just what you want. Let's say that you are leaning toward a birthstone piece…discuss your gemstone options with your jeweler.
The one single most important aspect of custom design jewelry is to be true to yourself. You are the one who will be wearing the piece that you have had created. Make certain that it is exactly the representative of your taste and style that you intended it to be. Working with a quality professional jeweler will help insure that your custom design jewelry is exactly that.