With summer quickly approaching (yay!), it's the perfect time to take a look through your existing jewelry collection and figure out where it could use a little extra flare.  This summer's jewelry trends sizzle with serious bling; bright colors and bold statements to suit your own unique style.  From an afternoon frolic on the beach to an elegant evening of dining al fresco under the stars, the right summer jewelry brings it all together.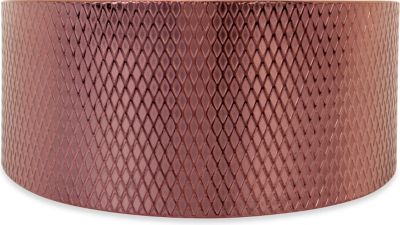 Go Bold
Bold is beautiful.  Bold is fearless.  Make a statement this summer with bold jewelry trends for every style.  Chunky metal bangle bracelets offer a great platform for expressing your personal sense of style in a very no-nonsense way.  Or cluster multiple bangle bracelets together to mix things up a bit.  You're not fully dressed without a stand-out bracelet, and this summers' trends are both fun and powerful, allowing you to express your multi-faceted self in unlimited ways through statement jewelry.
Let Yourself Shine
As pop star, Rihanna, sings, "Shine bright like a diamond."  A girl can never have too much sparkle, and this is especially true in the sun-shiny days of summer.  Diamonds and colorful precious gemstones are a great addition to any jewelry piece, and they don't have to be huge to make a big statement.  A sparkling pair of diamond stud earrings, colored gemstone accents adorning a bracelet, ring or necklace… these are all great ways to let yourself shine through your summer jewelry collection, without breaking the bank to do so.
Head to Toe
We certainly don't neglect our pedicures in the summer time, so it doesn't make any sense to neglect the opportunity show off those ankles, either.  A great ankle bracelet adds a little bling to those pretty feet and sandals of summer.  Just like a jeweled or otherwise adorned headband brings your whole look together from head to toe.  This summer's jewelry trends are about more than just that one great statement piece.  Though every jewelry armoire should be stocked with at least a few of those power pieces, it's the entire ensemble that really brings your summer wardrobe together.  From the hair accessories to the earrings to the rings, necklaces, bracelets and anklets, it's the more the merrier when it comes to adding some sizzle to your summer jewelry collection.
Be bold.  Be daring.  Be colorful.  Let yourself shine!