As every parent knows all too well, time seems to fly by exponentially faster in life once kids come along.  As our children move through the many phases of growing up, we take thousands of pictures and videos in an attempt to preserve these precious memories for ourselves, for our children, and for the many generations of family to come.  Our kids collect trophies and awards in celebration of milestone achievements all along the way, adding to the mounting memorabilia of youth.  Charm collections for kids and teens are another great way to preserve the memories of a lifetime, even from its very beginning stages.  Charm bracelets are a popular and practical way to keep the memories of childhood close, and a charm collection started early in life will become a wonderfully nostalgic piece of jewelry that will be treasured for an entire lifetime, and most likely handed down, with colorful and sentimental remembrances, from generation to generation.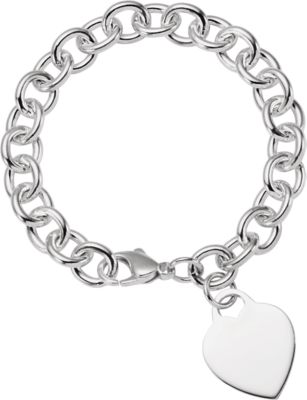 The Multi-Faceted Value of Charm Collections for Kids & Teens
As you build – moment by moment, milestone by milestone, charm by charm – a collection for your child, you are building value in this very personalized piece of jewelry in a variety of ways.
The Sentimental Value of Charm Collections
Sentimental value is certainly at the top of the list of reasons to start a charm collection for your child.  A charm of a favorite pet, a favorite sport or activity, a simple charm engraved with a special name or message… these are just a few of the ways that important childhood memories can be fondly remembered – now and in the future – with a charm bracelet.
The Celebratory Value of Charm Collections
From birth to adulthood, the art growing up is often recognized through a series of milestones and individual achievements.  These are moments to be celebrated, no matter how big or how small.  From first steps, first words, first ballet recital, first home run to graduation and beyond, you can honor the memory of all your child's firsts, along with the many other grand accomplishments they will no doubt celebrate along the journey to adulthood, with a celebratory charm added to their collection in honor of each milestone.
The Investment Value of Charm Collections
As you build your child's charm collection, piece by piece, each gold or silver charm you add enhances the bracelet's monetary value overall.  With just a single charm added here and there over the years, you're simultaneously creating a piece of significant value by the time adulthood rolls around, leaving them with a beautiful bracelet filled with not only a lifetime of memories, but also a decent investment value.