The magic of Christmas isn't just for children.  There are plenty of grown up boys and girls hoping to make the nice list this holiday season, as well.  If you really want to "wow" the grown up "good girls" on your holiday shopping list, look no further.  Every woman wants to sparkle during the holidays (and every other day of the year), so diamond jewelry is a perfect choice, whether you're shopping for your wife, your girlfriend, your mom, or even your daughter.  In fact, here's a brilliant jewelry gift idea for each of them this Christmas!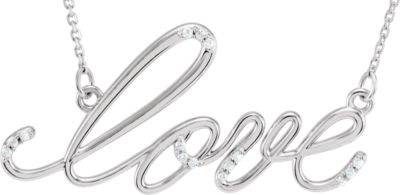 Holiday Jewelry Gifts for your Wife
Diamond jewelry is a perennial favorite among Christmas gifts, and your wife will be delighted to be on the receiving end of such a gesture.  Let her know you're every bit as much in love with her this Christmas as you were the day you married her with a heartfelt gift of diamond earrings or, for an even more dramatic statement, a classic diamond tennis bracelet will have her eyes sparkling as much as those brilliant diamonds when she unwraps that velvety box.
Holiday Jewelry Gifts for your Girlfriend
Depending on the stage of your relationship, there are many jewelry gift options this holiday season that will show your significant other how special she is to you.  If you're ready to propose a leap from girlfriend status to fiancée, the holidays are a perfect time; the romance in the air is palpable, and great deals on diamond engagement rings abound.  But if your relationship hasn't quite reached that level of commitment, a less "formal" gift of diamond or colored gemstone jewelry will make this a Christmas she'll always remember.  Infinity jewelry is a popular trend among couples this holiday season, symbolizing love that knows no bounds.
Holiday Jewelry Gifts for Mom
Mother's jewelry is always a wonderful, sentimental choice in Christmas gifts for Mom.  Mother's rings and Mother's pendants can be easily customized to represent all her children and/or grandchildren within a single, beautiful piece of jewelry she'll love to wear every day, all year long.
Holiday Jewelry Gifts for Daughters
Christmas is the perfect time to begin building a sentimental jewelry collection for daughters of every age.  Charm bracelets are an ever-more-popular trend in this category, and one that allows you to add to her collection each year with a new charm, resulting in a very sentimental piece of jewelry that continues to evolve as she grows up.