When it comes to wearing a necklace, you need to know what the upbeat fashion is. If you wear chains that are no longer in vogue, you may cut a sorry figure in front of friends and loved ones. At the same time, you decide on the length of the chain. Halter neck tops follow a particular style that is entirely different from what you need to wear across a lacy jacket or a cardigan.
These are 7 stunning ways on how you can sport layered necklaces like a pro:
1. Camouflage a body chain with a dainty necklace
Body chains are definitely stylish and daring. What is more when you can wrap it up with a dainty necklace? This particular style is pretty simple to follow. And you can have the trend across multiple outfits.

2. Chokers and dainty necklaces go hand in hand
Though this layering technique calls for a minimalist design, this one is pretty simple to follow. You look drop-dead gorgeous when to adapt to this style of layering up a necklace. Your daily-wear chain or your dainty necklace is worn along with a choker. You can apply this style while going in for an office look.
3. Delicate pendant necklaces in varying lengths
Are you wearing a sweater top or a cardigan to beat the winters? You can choose delicate pendant styled necklaces. For a trendier look, take three pendant styled necklaces of varying lengths. You are all set to go.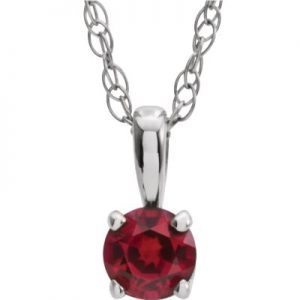 4. Lariat necklaces
You can combine a choker, a dainty necklace and a lariat style necklace to look super-cool. This is a layering technique that would definitely grab attention on you. You can adapt this style while attending glitter party events or celebrity shows.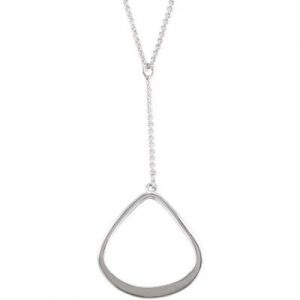 You can also combine other necklaces with the lariat styled one. This way you get a fabulously designed layered style. This particular style looks great on V-neck tops.
5. Enhance your vintage-inspired looks
Do you want to pull off a classy look? Do you want to create a layered effect in such a way that you remain the talking Tom of the town? Then you can gear up towards the vintage-inspired necklaces. The necklaces mainly comprise of pearls, beads and floral detailing. You can also add exuberance to your overall looks by adding Victorian inspired enamel pendants. You can layer the retro or the vintage-inspired necklace along with a pretty looking choker and a resplendent medium length necklace.
6. Match old jewelry with your brand new set
You can always pull out jewelry that has been kept stashed inside your closet drawers for years put together. You can create a beautiful layering effect when you combine your age-old necklaces with the latest and trendy chains you have got for yourself. The mix and match effect pulls off a gorgeous look when it comes to choosing jewelry.
7. Create an amazing mélange of dainty necklaces with the chunkier designs
Here you mix chunkier and bolder designs on necklaces along with petite looking chains. The layering effects can turn out to be surprisingly refreshing. A formal shirt and a crisp pair of trousers go best with this particular layering style. You create a style statement effortlessly.
These are the 7 stunning ways in which you can layer necklaces like a pro. You can wear suitable outfits matched with the apt footwear.
Are you on the look-out for a jewelry store that gets you under $250 jewelry? These include charms, bracelets, ear studs, pendants and diamond jewelry. Then you can head to the Van Scoy Diamonds store.