If you are a lover of fine comedy, you may have heard of "The Pink Panther" – either the 1963 series or the gaggle of films that followed, with the most recent being released in the 2000's and starring Steve Martin. The premise revolves around a valuable diamond called "The Pink Panther", a large and valuable pink diamond that is highly sought after, creating a series of hi-jinks as Inspector Jacques Clousteau attempts to track down the thieves. The main inspiration for the film comes in the form of a 1949 diamond robbery. One of those stolen gems – a pink diamond ring – lent inspiration to the creation of the fictional "Pink Panther" diamond utilized in the films.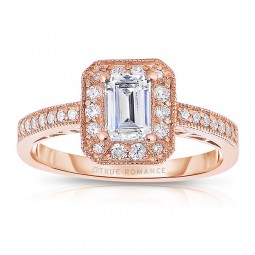 Nearly £52,000 worth of diamonds were stolen from the Mayfair flat, a property owned by Sir Bernard Docker and notorious British socialite Lady Norah Docker. The thieves were never caught, but the robbery itself really captured British and international imaginations alike.
Recent investigations seem to point to "Billy B", a figure known in the London underworld to be involved with many heists and robberies. Further investigations suggest that Billy was invited to many of Lady Docker's socialite gatherings and suggest that the two of them may have been involved in an affair – which may be why she didn't pick him out of the official police line-up during the initial investigation, despite the fact that she may have seen him behaving suspiciously that night.
Ten years later, Lady Docker and Sir Bernard were hit up again. Thousands of pounds of precious jewelry was stolen out of their Rolls Royce. Evidence seems to suggest it was the same thief that had infiltrated the Mayfair flat a decade earlier. No clues were left behind to suggest a definitive identity – although at least two raids were conducted on famous London gangs, but, ultimately yielded no results.
Lady Docker entertained hundreds of famous actors and socialites in her Mayfair flat, and this long list of guests would go on to include Peter Sellers himself, star of 1975's "Return of The Pink Panther". The only thing more exciting than a great adventure and heist film is the real story behind the fiction. That is part of the reason that the robbery of Mayfair flat continues to fascinate audiences, despite the decades that have passed between the robbery and the present. This may be one glamorous mystery that is never solved.